No one has posted anything... strange.
Hey,
I'm Nicolle and I live in NZ. I saw Thirsty Merc live at Rock the Park in Auckland a few weeks ago. They were awesome! I loved Rai's keyboard solo! They were really good and interesting. Here's a pic.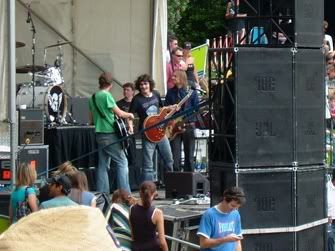 I didn't even know 'Someday' was by them - I love that song aswell as 'In the Summertime.' When I get some money I'm hoping to but the latest album. Should be good!
So who are you guys? And I wonder if you'll even check in here because no one has posted before me...
*col*
Comments {3}